1
« on: July 12, 2015, 02:47:55 pm »
Dear MageWars Players,
I had the pleasure to update the Official Mage Wars Comprehensive Codex 2.0.
The image here shows the new possibilites you get from this update:
First open the Bookmarks panel on the left (grey bar on the far left side in the new Acrobat Reader DC).
Then click on the Bookmarks symbol.
Now you get all terms for quick access.
And of course the blue underlined text is useable for quickly jump to the next game term explanation.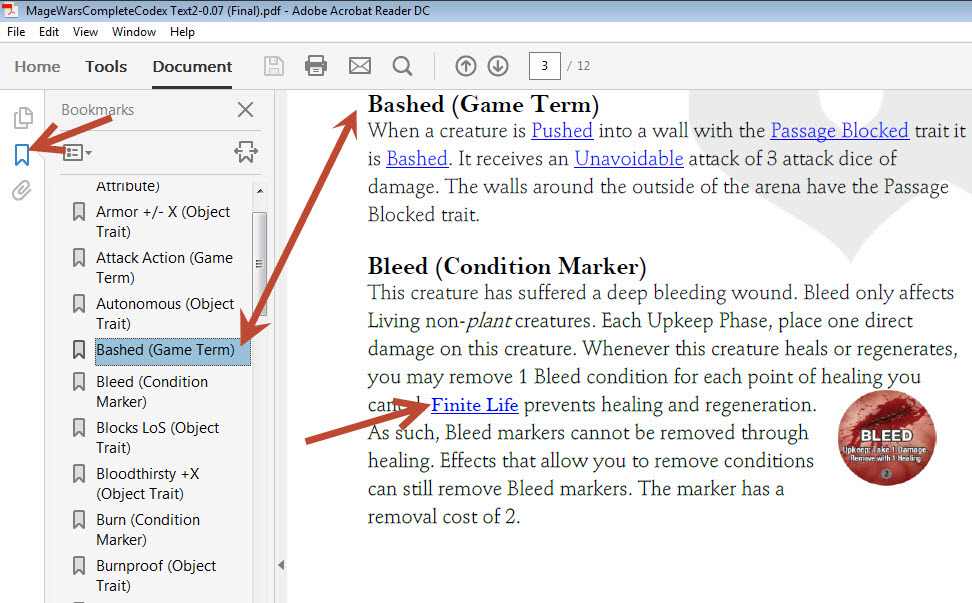 Please got here to download the new updated codex v2.0:
http://www.arcanewonders.com/resources-and-downloads
Matthias Béboux